Enjoying "A Christmas Carol" with Family
Christmas at our house just isn't complete without a fairly large dose of Scrooge, the Cratchits, and the various ghosts that accompany them. In fact, we consider it necessary to watch/listen to several versions of A Christmas Carol throughout the month of December. Some our favorites include: the version with George C. Scott, Patrick Stewart's version, the Muppets Christmas Carol, Henry Winkler in An American Christmas Carol, and the Focus on the Family audio version.
"The Man Who Invented Christmas"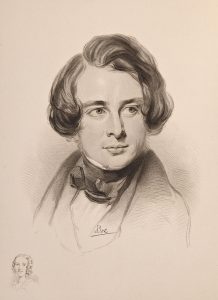 So, it should come as no surprise that I find the story behind Dickens writing his 28,000 word novella to be fascinating. For those of you who haven't seen it (and you really should), The Man Who Invented Christmas depicts Charles Dickens as he struggles to write A Christmas Carol. (And while we really can't credit Dickens with "inventing" Christmas, he was instrumental in solidifying many Christmas traditions.)
Dickens' Process for Writing his Novella
The movie fascinated me from another perspective – watching the process (albeit a fictionalized version of it) of Dickens writing his famous story. Much of the movie involves him having conversations with his characters as he works through the story he is trying to write. I have only written historical fiction at this point, so I don't have the same opportunity to make up an entire cast of fictional characters – but it was fun to watch the process he was going through, deciding who would be in his story, what their character traits would be, and even what he would call them.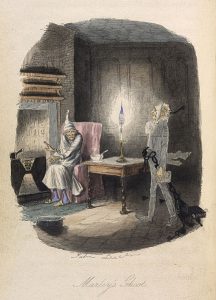 And in other scenes he sits at his desk with multiple pages of his handwritten story laid out in front of him, scratching things out, adding things in. Even though much of my writing is done on a laptop these days, I do follow some of Dickens' process. I often use a notebook or a legal pad to sketch out ideas when I'm away from my computer. And I often have pages spread out in front of me as I try to figure out where I'm going with certain aspects of my story. And while my pages are usually printed on a laser printer before I get to the editing stage we saw Charles performing, I make the same kind of additions and deletions that he was doing.
Dickens and Self-Publishing
One of my favorite aspects of the movie is that Charles Dickens, a well-known popular author of his day on both sides of the Atlantic – basically had to self-publish this Christmas story when he first wrote it. And not the inexpensive, print on demand self-publishing that I've been doing for the last seven years, but a much more expensive, almost "vanity-style" publishing that predated print on demand, where the author picks up the tab for getting his story in print.
Now Dickens did have an advantage over most of us, with one or more bookstores that were willing to take pre-orders on his new book, and to sell it in the store once it was printed. So, he wasn't spending all that out of pocket money so that he could have a garage full of books that he was then trying to sell, a book or two at a time, as he found the buyers.
Our Process versus His Process
Sadly, that's not quite the situation most self-published authors find themselves in today. I just finished the rough draft of my most recent novel (#6 in the da Vinci series). Now I send it off to beta readers who will give me feedback on everything from what doesn't work in the story, to typos or grammatical mistakes.
In a few weeks, maybe I'll have received all that feedback and have made the changes and corrections that need to be made. Meanwhile I'll hire someone to design the cover. Dickens hired an illustrator who took care of the inside pictures, but at least from the movie, it looks like Dickens himself planned out his cover – much simpler than covers of today – but he wasn't in need of the same type of "grab the readers" type of cover that authors generally need today to be noticed by potential readers in an increasingly crowded market.
The Dickens' Masterpiece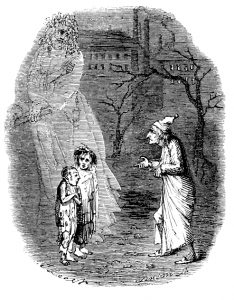 But, regardless, Charles Dickens went from story idea to printed book in six weeks, spent the money along the way to hire an illustrator and the first printing of his book – which proceeded to sell out in the first five days. The book would continue through countless printings, later be translated into numerous languages, and has not been out of print since its original 1843 printing. And more than 150 years later, we are still watching, reading, or listening to Dicken's little Christmas tale.
"God bless us everyone."
Cathy