Enjoying Research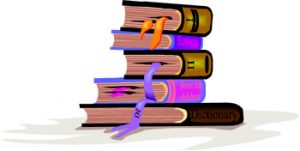 As I mentioned briefly in a previous post, Writing Historical Fiction, it's a good thing I like to write historical fiction as much as I do. Otherwise, I'm fairly sure I could spend all my "writing" time doing research. I get the impression that researching comes more out of a need than a sense of joy for some authors. Maybe it's the historian in me, but I get very excited being able to dig up the facts I need in order to fill in the holes of my novel. In fact, I have to make sure that the time I spend researching doesn't get away from me, so I generally only allow myself to do research after I've done my writing for the day. That way, if (or better said, when) I get carried away with the research, it hasn't interfered with the day's word count goal.
Simple Searches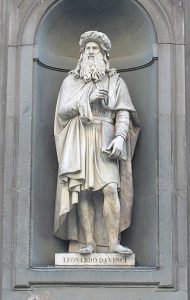 Oftentimes a simple search will uncover the facts I'm needing. How old was Salai when he became Leonardo's apprentice? And how old was Francesco Melzi when he joined Leonardo's entourage? Facts like those were fairly simple to track down.
Complicated Digging
But at other times it seems to get a little more complicated. How would Leonardo have traveled from Florence to Milan and back? (And what routes would he have taken and where would he have stayed along the way?) Where was he staying each time he was in Milan or to Florence? (And were those the same places each time he was in those cities, or different places at different times?) Needless to say, the questions like that can go on for quite a while.
Historical Facts
As a historian, I want to get my facts straight. And while I realize it's a balancing act, I'm very troubled by historical fiction that puts so much more emphasis on the fiction than the historical. I work hard to keep the balance in my writing, and my love of research certainly makes that easier to accomplish.
Machiavelli and the Militia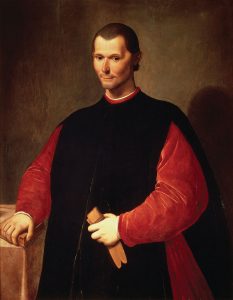 For my current da Vinci novel I needed to fill in some blanks about Machiavelli and his role with the Florentine militia. Going into this novel Machiavelli and Leonardo had interacted numerous times – though never at Leonardo's initiation from what I've been able to tell.  They worked together for months for the ruthless Cesare Borgia (in my novels that happens in Leonardo: A Return to Florence); Machiavelli talked Leonardo into accepting the assignment for an extremely large battle mural and together they attempted to divert the Arno River. (I include those latter two in my most recent novel, Leonardo: A Return to Painting.)
Current Work in Progress
This novel that I'm currently working on, number six in the Life and Travel of Da Vinci series, starts with Leonardo having to figure out how to go forward from his failed battle painting. Where does he go from here and what will he be doing? Those decisions will be complicated by the lawsuits that he is suddenly dealing with: First the city of Florence threatens to sue him, then there's a monastery in Milan that apparently wasn't happy with an altarpiece he had painted almost two decades earlier, and then, not much further down the road, he finds himself in court with family members (half siblings) who are angry that he is named as the sole heir to their uncle's estate.  A complicated legal time in Leonardo's life, to be sure.
Leonardo and Lawsuits
But, what does any of this have to do with Machiavelli and a militia, you might be asking. Well, at this time in Leonardo's story, Machiavelli is secretary to the Florentine city council. As such, he will likely interact often with Leonardo yet again. And while I don't really want to make Machiavelli my antagonist, because I do think he and Leonardo at least had mutual respect for each other, I think it will work well in this story to have him working for the main antagonist. The head city councilman at this time is Pier Soderini and he is likely the one who either threatens or initiates the lawsuit against Leonardo for the uncompleted battle painting. But I don't think Soderini would have had many direct dealings with Leonardo; I think he would have left the dirty work to his secretary, Machiavelli.
More Machiavelli and the Militia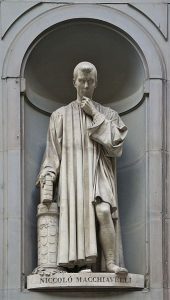 Ah, so now we can at least see the importance of Machiavelli in this next story. But maybe not the connection to the militia. This story starts in May 1506. I had read somewhere that Machiavelli was busy trying to set up a militia for Florence until sometime that year and I wanted to have an idea when in 1506 that was. If Leonardo and Machiavelli are interacting several times while Machiavelli is focused on setting up the militia, surely the topic would come up between them, especially after they worked together for so long with Borgia.  But if the militia was already a thing of the past for Machiavelli, any conversations about it would certainly have a different feel to them.
But, it turns out, when I finally found what I was looking for, that Machiavelli was just getting the militia going in 1506, and actually continued to work with it for some time after this. So how to use the militia in defending the city, and the advantages of militia over mercenaries will definitely be an important part of conversations Machiavelli and Leonardo have during the early chapters of the story. (And, likely, any future conversations, as well.)
Digging for Details
I spent several hours tracking down the information about Machiavelli and his role with the Florentine militia. And in this case, I can see it coming up numerous times in this upcoming book. But I have to admit that I've also spent hours trying to track down details of much less consequence, including where the gates in the city walls around Florence were located and which one he would likely have returned through, or where in Rome his good friend Donato Bramante would have been living when Leonardo first visited the city. Those are often hours of research that turn into a few paragraphs (or less) of actual writing.
How it Might Have Been
When I can find the information, I'm willing to invest those hours in order to do a better job with the historical part of my historical fiction. When I can't find the information, that becomes much more frustrating. I'm still trying to track down more details on the Milanese monastery that hired Leonardo to paint the first Madonna and the Rocks altarpiece. These are the folks I mentioned above that threaten to sue Leonardo twenty years after the fact. But I'm currently having a great deal of difficulty tracking down even basic information on where the church was located, where the altarpiece hung within the church, etc. I will likely spend some more time this week trying to nail down some of those facts, but it may turn into another one of those times that I have to write a fictional version of that part of the story. (And then explain that clearly in the Author's Note at the end of the book!)
Random Tidbits
Needless to say, I can't really relate to authors who write historical fiction but who don't enjoy doing historical research as much as I do. (I think the ones who can afford it, hire research assistants to help with that.) But for me, learning these random tidbits as I work on my writing is part of the fun! I consider myself both an author and a historian and the ongoing research for my historical novels is such a great way to combine those two interests.
Happy reading!
Cathy