It's that time of year when my other responsibilities make blog posts difficult to write. (Between coaching Mock Trial and working hard on the next da Vinci novel, there just aren't a lot of spare moments in late October and early November.)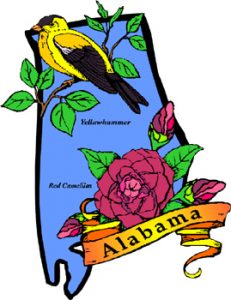 So I'm going to "cheat" a bit this week and make another blog post based on quotes (last week's Creative Learning Connection post was quotes about education). Quotes about travel sound like a good choice on a blog that focuses on writing, history, and travel. (And yes, I reserve the right to make the next post on here a list of quotes on one of the other two topics if the need arises!)
So, here are some great writing quotes to celebrate travel in a month I actually didn't travel in. (In all of 2017, this will likely be the only month that I don't travel away from Alabama at least once.) You may notice that many of the quotes are from authors, though philosophers, inventors, and explorers also made the list.
"Adventure is worthwhile." Aesop (c.620 B.C. – 564 B.C.)
"The journey of a thousand miles begins with one step." Lao-Tzu (c.6th century B.C. – 531 B.C.)
"Wherever you go, go with all your heart." Confucius (551 B.C. – 479 B.C.)
"Travel and change of place impart new vigor to the mind." Seneca (c.4 B.C. – A.D. 65)
"The world is a book, and those who do not travel read only a page." Augustine (354 – 430)
"I did not tell half of what I saw, for I knew I would not be believed." Marco Polo (1254 – 1324)
"For once you have tasted flight you will walk the earth with your eyes turned skywards, for there you have been and there you will long to return." Leonardo da Vinci (1452 – 1519)
"Take only memories, leave only footprints." Chief Seattle (1786 – 1866)
"Though we travel the world over to find the beautiful, we must carry it with us, or we find it not." Ralph Waldo Emerson (1803 – 1882)
"Do not follow where the path may lead. Go instead where there is no path and leave a trail." Ralph Waldo Emerson (1803 – 1882)
"To travel is to live." Hans Christian Andersen (1805 – 1875)
"It is not down in any map; true places never are." Herman Melville (1819 – 1891)
"Travel makes one modest. You see what a tiny place you occupy in the world." Gustave Flaubert (1821 – 1880)
"The gladdest moment in human life, methinks, is a departure into unknown lands." Sir Richard Burton (1821 – 1890)
"Travel is fatal to prejudice, bigotry, and narrow-mindedness, and many of our people need it sorely on these accounts. Broad, wholesome, charitable views of men and things cannot be acquired by vegetating in one little corner of the earth all one's lifetime." Mark Twain (1835 – 1910)
"Twenty years from now you will be more disappointed by the things you didn't do than by the ones you did do. So throw off the bowlines. Sail away from the safe harbor. Catch the trade winds in your sails. Explore. Dream. Discover." Mark Twain (1835 – 1910)
"A mind that is stretched by a new experience can never go back to its old dimensions." Oliver Wendell Holmes (1841 – 1935)
"I travel not to go anywhere, but to go. I travel for travel's sake. The great affair is to move." Robert Louis Stevenson (1850 – 1894)
"There are no foreign lands. It is the traveler only who is foreign." Robert Louis Stevenson (1850 – 1894)
"A man travels the world over in search of what he needs and returns home to find it." George A. Moore (1852 – 1933)
"Live life with no excuses, travel with no regret." Oscar Wilde (1854 – 1900)
"The real voyage of discovery consists not in seeking new landscapes, but in having new eyes." Marcel Proust (1871 – 1922)
"The traveler sees what he sees. The tourist sees what he has come to see." K. Chesterton (1874 – 1936)
"Two roads diverged in a wood and I – I took the one less traveled by." Robert Frost (1874 – 1963)
"The most beautiful in the world is, of course, the world itself." Wallace Stevens (1879 – 1955)
"Life is either a daring adventure or nothing." Helen Keller (1880 – 1968)
"We shall not cease from exploration, and the end of all our exploring will be to arrive where we started and know the place for the first time." S. Eliot (1888 – 1965)
"All that is gold does not glitter. Not all those who wander are lost." R.R. Tolkien (1892 – 1973)
"In wisdom gathered over time I have found that every experience is a form of exploration." Ansel Adams (1902 – 1984)
"Oh the places you'll go." Seuss (1904 – 1991)
"Travel can be one of the most rewarding forms of introspection." Lawrence Durrell (1912 – 1990)
"I don't know what you could say about a day in which you have seen four beautiful sunsets." John Glenn (1921 – 2016)
"Live your life by a compass not a clock." Stephen Covey (1932 – 2012)
"Travel becomes a strategy for accumulating photographs." Susan Sontag (1933 – 2004)
"Wherever you go becomes a part of you somehow." Anita Desai (1937 – )
I hope these gave you something to think about.
Happy traveling, whenever and however the opportunity presents itself!
Cathy