Warning, this is an unusually long post for this blog – but I couldn't figure out how to share this story with less words:
Choosing the "Best" Airport

We live in an area of the country where flight prices can literally be all over the map. At times, it makes the most sense to fly from the airport that's practically around the corner from us; at other times, we willingly drive 100 miles north or south to use Nashville or Birmingham's airports. (And on even rarer occasions we go 100 miles northeast to the Chattanooga airport.)
But every once in a while, we actually fly people in or out of Atlanta instead. Needless to say, at 250 miles each direction, that has to result in BIG savings to be worth the time and gas. But especially with international flights, that can sometimes be the case. And when we're talking multiple people flying from there, the savings can add up quickly.
Choosing to Fly From Atlanta
Last week was just such a time. My son's family of five was heading overseas. Flying out of Atlanta was going to save them time and money – at least that was the idea when they made their reservations.  The original plan was simple: the rest of us said our goodbyes early Tuesday afternoon, and my oldest took off for Atlanta with the five travelers in the family minivan. They left the house at 1:30 p.m., in plenty of time to make the four-hour drive, add in a couple of stops, and still arrive early for the flight that was due to depart eight hours later.
The Unexpected Flat Tire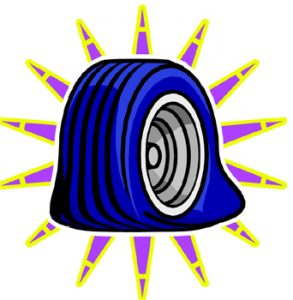 Imagine my surprise when my daughter called 45 minutes after they had departed to say that they were sitting by the side of the interstate with a blown tire. Our insurance company had been called, since we have free towing through them. They had promised help within three hours. Oh yes, meanwhile three adults and three small children are camped out on the grass by the side of the interstate – in temperatures that were topping 90 degrees again. Never mind that at that point there would be no way to make their flight.
Fortunately, we also have free towing through AAA, so that was their next phone call. AAA promised a tow truck could be there in more like 30 minutes. Sold, to the lowest bidder.
Trying to Come Up with another Van
Meanwhile I had been called too. Immediately, the idea of renting a van from our (then) favorite rental company came to mind. Fortunately, Enterprise has three locations that were convenient to their location and mine. In hopes of tracking down the closest minivan in the shortest amount of time, my son called the one closest to our home, while I called the 1-800 number.  No minivans were available in Madison or Huntsville, but she could put one on hold at the Decatur location for us. Fortunately, another daughter was home (having not yet left to take care of her plans for the day). The two of us were soon on our way to Decatur.
Thirty minutes later my son called back. They weren't going to make it to the airport, so we should not spend the money on a rental car, just return home to pick up a second vehicle, so that we could get them picked up and back home sooner rather than later.
We considered his new request, but quickly decided against it. We were much closer to the Decatur Enterprise than to home and getting a rental vehicle would at least get them off the road quicker. My daughter dropped me off and headed to their location, figuring she could either transport some of the group, or at least increase the adult to child ratio.
Enterprise and the Elusive MiniVan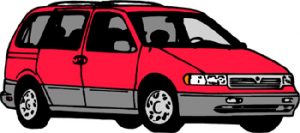 Meanwhile I rushed into the Enterprise building to pick up the minivan that was being held for me. We had already decided that, worst case, if this van wasn't as big as our Toyota Sienna, we could put some of the luggage and people in the rental and some in the Toyota Echo my daughter was driving, and get everyone to the airport that way.
But, there was a new problem. The Decatur Enterprise had no minivan for me – they had no idea what I was talking about, or why the lady at the 1-800 number would have thought they did.
Enterprise and NO Rental Vehicles
Me: Okay, I'll take a smaller vehicle, maybe we can squeeze everyone and everything into two regular cars. Enterprise: No, sorry, we have nothing on the lot right now, of any size. All I could think of at that point was getting my family safely picked up. Enterprise: We could call someone else for you. Me: I have no way to get anywhere else; I was dropped off and my ride has long gone. By the way, what time do you guys close? Because at this rate, I may be here until then.
What Else Could We Do?
At that point I sat down across from their counter, trying to maintain my composure, while prayerfully considering our other options. But I was coming up with nothing. I passed on the bad news to the family members along the highway and then contacted my youngest daughter, the only other family member that was in town and not tied up with school and/or work. Me to her: Please go home and trade vehicles, it looks like we may need you to help get folks picked up. I don't know what else we can do. And after you get them, please stop by the Decatur Enterprise and pick me up.
The Costs of Not Getting There in Time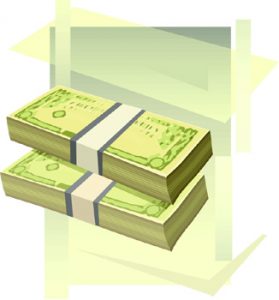 Meanwhile my son had discovered that they would be delayed two weeks before they could get another flight overseas, and they would be charged hundreds of dollars for changing their tickets because of this. Needless to say, if they didn't make their flight, the stakes were high and tempers were in danger of moving that direction, too.
Oh, and the tow truck folks were having trouble even accessing the small, donut-sized spare tire we had hiding in the van.  So, towing the van was going to be their only option. My oldest agreed to go with the tow truck when the time came and see what could be done about replacing the tire.
So, there I sat, unable to do anything – stranded at a car rental place without a vehicle of my own and apparently no way to rent one of any size – large or small. An hour had already passed since the tire had blown, and I knew that every minute that passed increase their risk and decreased any chance they had of making it to Atlanta on time.
The Mysterious 15-Passenger Van
I continued to pray, and tried not to fret. (Enough people were currently engaged in that activity.) Suddenly the young man behind the counter looked at me, "Can you drive a 15 passenger van?" Me: Yes, I've owned one and driven several others. Why? Enterprise: "Okay, we'll have one of those available for you in a few minutes."
I still don't know if one had mysteriously appeared while I sat there, or if he suddenly remembered one hiding in the back of their lot, but at that point I didn't really care. I let the family members know I was working on getting a 15-passenger van as quickly as possible. Doing the math, I knew it might not matter in the quest to get them to Atlanta; we were about out of time.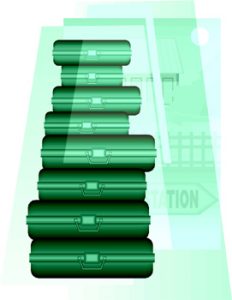 I let my youngest know we wouldn't be needing her services and I waited, watching another ten minutes pass by before I held the keys to the 15 passenger van. Right at 4:00 p.m. I joined the caravan along the side of the road. My oldest was about to depart with the tow truck and the minivan. Thinking that we were all heading home, she didn't say much in the way of goodbyes – better to just get everyone on their way as quickly as possible. My son locked and loaded three car seats and then started throwing the luggage in anywhere and everywhere. Did I mention that in addition to the 5 of them they had 10 suitcases and a large stroller? Having a large van meant things would actually fit easily, without the careful packing plan that had been used at home that morning.
Giving It Our Best Shot
Rather than send a couple of people in the Echo with my other daughter we made the quick decision to head south with the travelers and prayerfully make a final attempt to make it to Atlanta. As soon as we were on our way, my son and I were both doing the calculations. It was clear that he didn't want to give up too quickly, but he was also reluctant to have us drive all the way to Atlanta if they weren't going to be able to get on their flight anyway.
I insisted that we had to try and I kept moving south as quickly as I could safely and legally go. Because it was a rental van, I had suddenly become the only driver. I knew we were going to hit Birmingham right at rush hour and if we had any type of delays at all, that would be the end of any chance of making the flight. Even without delays or unnecessary stops it was unclear whether we were doing this all for nothing – in spite of several phone calls, my son couldn't get a straight answer as to what the absolute latest they would be allowed to check in. All we knew was that since it was an international flight, the expectation was that they be there two to three hours before the flight. We knew there was no possibility of that, even with only two quick stops – one at the first rest area we encountered and one on the other side of Birmingham when we had to admit that the 3/8 of a tank we had started with was not going to get us all the way to the airport.
What Type of Delays Lay Ahead of Us?
But ultimately, this would all come down to whether we hit any delays at all along our route, and whether the folks at the check in counter would allow them to check in a mere one and a half hours (or less) before the flight. We pulled up to the curb at almost exactly 8:00 p.m. our time, so 9:00 p.m. Atlanta time. I helped them unload as best I could and then left them with their mound of stuff, three tired children, and two wiped out adults.
Checking In?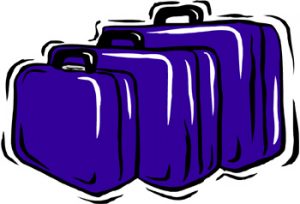 I pulled around to the parking garage and then came inside to find them. They were still in line at the counter. They weren't quite the last people in line, but they were close – and the two gentlemen behind them didn't even look like they had bags to check.
We all held our collective breaths as they waited to see what the counter person would say when their turn came. Now they were barely an hour before flight time. But as he started checking their bags we could all breathe normally again. Once those bags had gone on the conveyer belt there wasn't much chance they were going to be turned around.
Through Security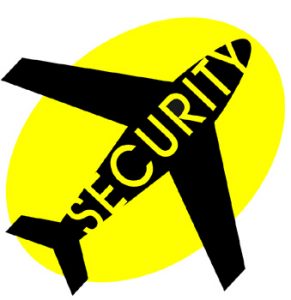 I walked with them to security at 9:30, where the young lady rushed them through the crew's path –  a much more direct one than what they "should" have taken, and they were on their way to the gate, undoubtedly the last ones there.
Heading Home?
Now it was my turn to depart. My son thought I was planning to drop them off and check into a hotel. We had talked about that option days before when we thought it might take two vehicles to get them and all their stuff to Atlanta.
But all this had happened so quickly that I had left home without anything I would have wanted for an overnight stay somewhere, including my CPAP machine. I contacted my oldest daughter and told her I was going to attempt to make it home that night. I would keep her posted. If I got tired, I would stop. I wasn't planning to do anything foolish. And we both knew I usually turn into a pumpkin by midnight.
I made my first stop an hour from the airport. I needed more gas and I needed food. It was now 9:30 p.m. at home and I had yet to eat dinner. (When my son's family was dining on granola bars in the van I hadn't wanted to deprive them of snacks they could very well need later on their trip.)
On the Road Again
After the van was full, and I had purchased food and another Mountain Dew, I was back on the road. Only 200 miles or so still to go. But now I had at least figured out how to work the cruise control and I had turned on an Audible book that still had many hours of listening on it. I had also turned on and then turned back off my map program, since I had no intention of going any way except the one I knew the best – I20 to I65 and then home.
But the map program came in handy a little while later when I came upon traffic that was standing still. I thanked the Lord again that we had encountered nothing like this on the way to Atlanta. I followed the map program's suggestion and got off at the next exit, following several big trucks and just a few smaller cars who clearly had the same information and the same alternative directions.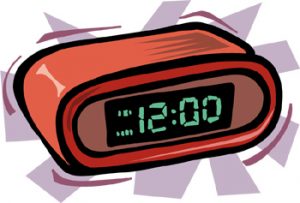 Thirty minutes later we were back on the interstate, getting closer to Birmingham. I had decided I would need to stop at least two more times on my way home, but was trying to get through Birmingham before I stopped again. Soon after I sailed back through the city and got on 65 my daughter called to see how I was doing. It was midnight and I was heading north on 65. So far so good on not feeling tired. (I attributed that to the caffeine and the prayers of those who knew I was still on the road.) By the time we got off the phone I realized I was almost to the rest area. I stopped there, making it my second stop of the return trip, rather than the third I had expected it to be. By 1:15 I was back on the road with two snacks, a Gatorade, and my book.
Ten Hours From Decatur to Atlanta and Home
I pulled into my driveway and parked in front of our house at 2:00 a.m. Only at that moment did I realize how exhausted I was. I had not yawned once since getting behind the wheel of the van 10 hours before. After making sure my alarm for swimming the next morning was truly turned off, I said goodnight to my daughter, stumbled up the stairs and crawled into my bed – thankful to be home, and thankful that my family was on their way across the Atlantic.
Almost a week later my knee has almost fully recovered from the drive and I think I've about caught up on my sleep again. We could never have pulled it off without the prayers, the answers to prayers, and the help and cooperation of several family members. As one of my other sons said, "Go team Jaime!"
Here's hoping our next trip (later this week) will not be so exciting!
Happy traveling, and may your adventures be equally blessed (but maybe not so stressed!)
Cathy